15
15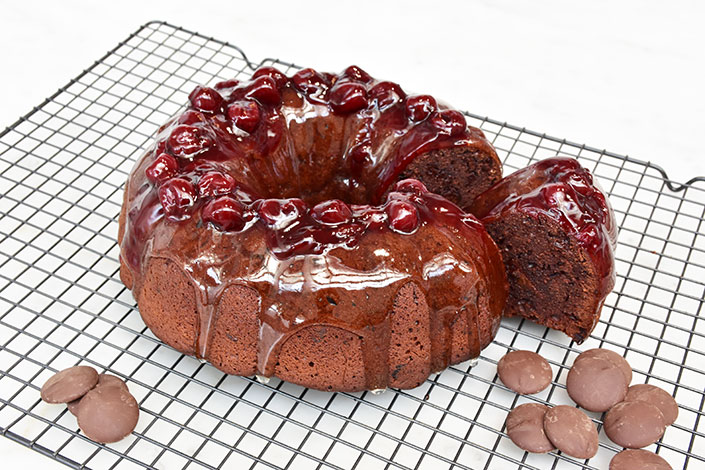 Working Method
Tea Cake
 Place Tegral Satin Muffin Cocoa mix into a mixer, followed by egg, water and oil. 
 Mix with a paddle until it is smooth and combined. 
 Add chopped Belcolade Noir Selection to mix, and combine evenly. 
 Place required amount of mix into the tin and bake in a deck oven on 185°C. 
 Once cake is baked, turn tin upside down to cool.
---
Glaze Topping
 Heat Miroir Glassage Neutre to 40°C. 
 Blitz glaze to remove air bubbles and combine the Classic Cerise (Cherry) with the mix. 
 Apply glaze to the top of the cake and allow to drip down the sides of the cake. 
Finish decorating the tea cake with Topfil Cherry roughly placed on top of the cake and glaze.
---
About this recipe
Complexity level: