15
15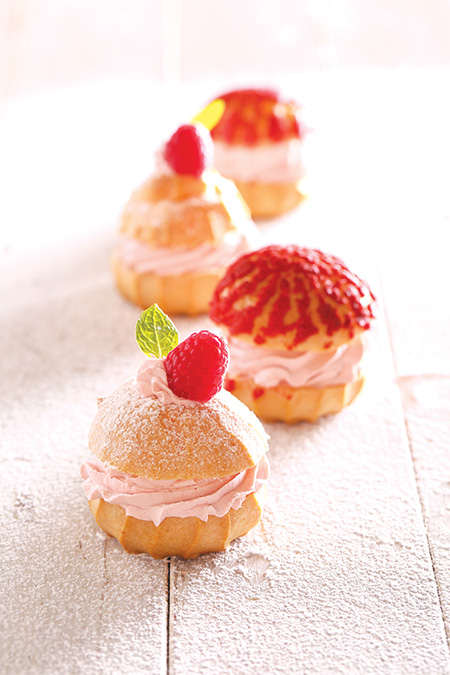 Working Method
Choux Paste
Pour the water and oil onto the Tegral Choux Mix. 
Mix in planetary mixer with beater for 2 minutes on medium speed. 
Scrape down, then continue to mix for 2 minutes on medium speed. 
Pipe into desired shape with star nozzle. 
Bake in deck oven at 185°C (40% top and 60% bottom heat) for 15 minutes with dampers closed. 
Bake a further 25 minutes at 180°C with damper open.
---
Crumble (Optional)
Mix all ingredients together, laminate into 2mm. 
Keep in freezer. 
Cut the size needed and apply on the choux paste before baking.
---
Assembly
Cut cream puffs into halves. 
Pipe in cream filling and top with the cream puff lids.
Decorate with a raspberry and a dusting of icing sugar.
---
About this recipe
Complexity level: