15
15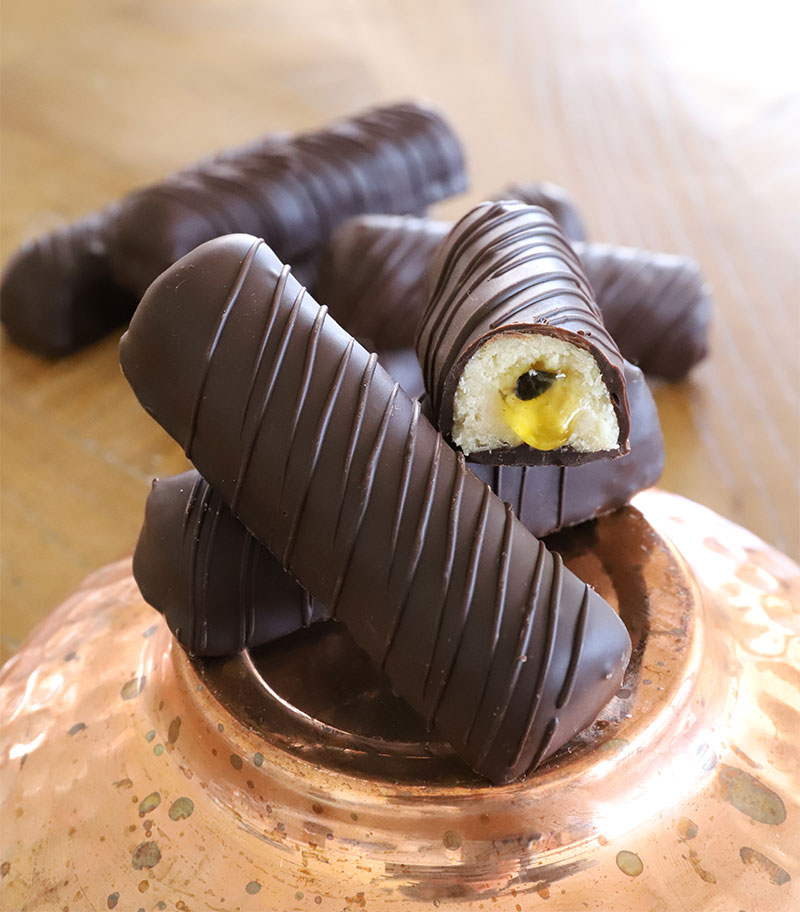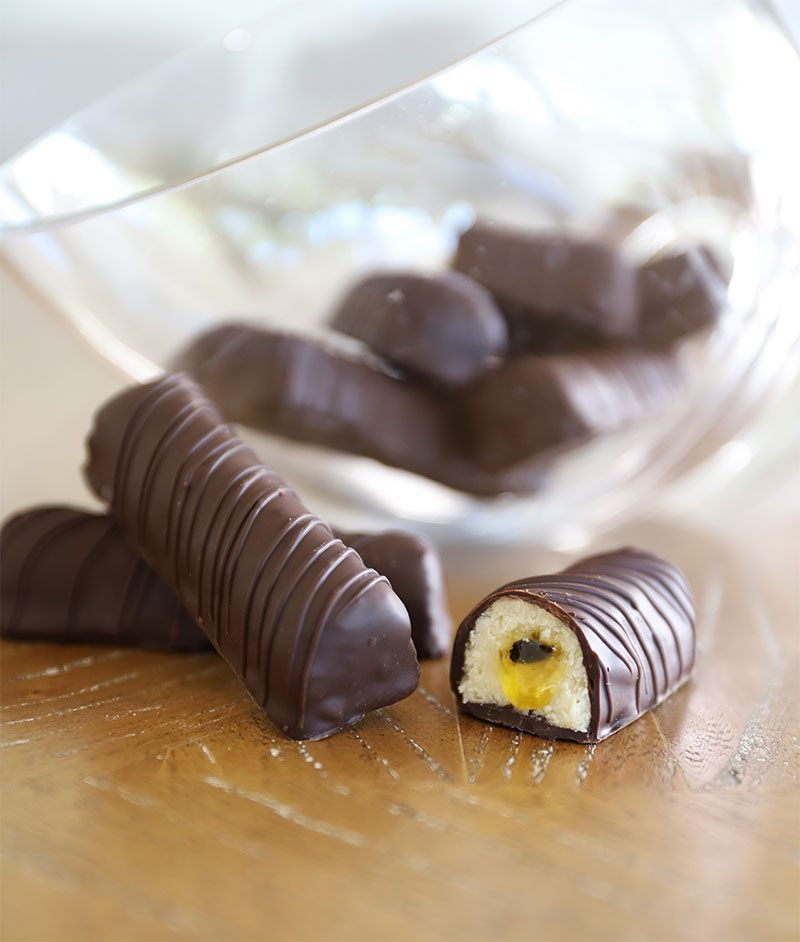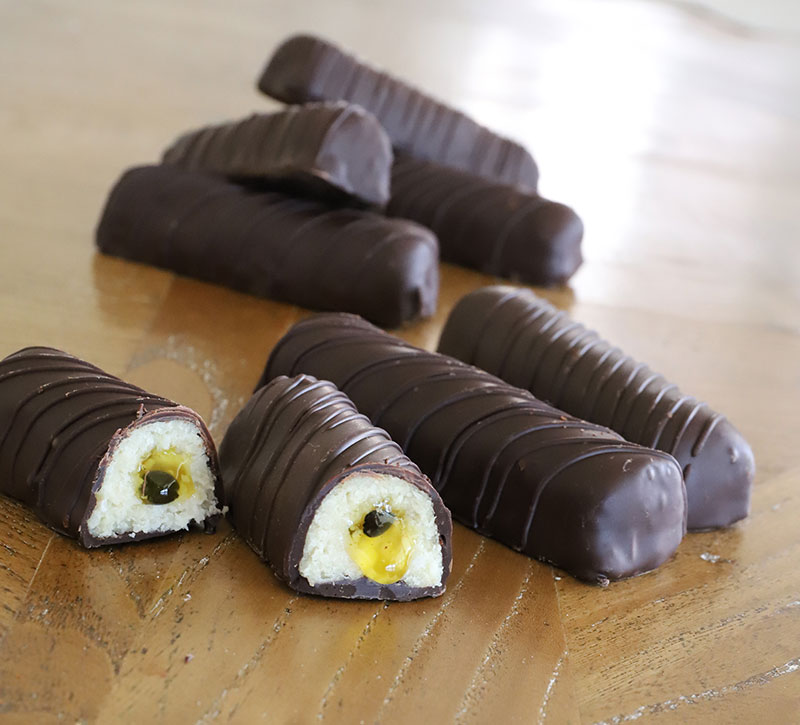 Working Method
Coconut Mixture
Place all ingredients into a blender. (Hint: make sure the coconut oil is warm) 
Blend until all ingredients start to form a paste, but is still crumbly to touch.
Weigh up 25 grams portions.
---
Filling
Pipe Topfil Passionfruit onto a silicone mat and blast chill until firmly frozen.
---
Assembling
Divide the 25 gram portions into half.
Mould two strips. 
Using your finger, make an indent in one strip.
Place the frozen Topfil Passionfruit into the indent and top with the second coconut strip.
Give the bar the final shape (making sure the passionfruit stays in the centre) and refrigerate.
---
Finishing
Coat the refrigerated coconut bars with dark chocolate.
Once set, use a piping bag to pipe a desired design on top of the coated bars.
---