15
15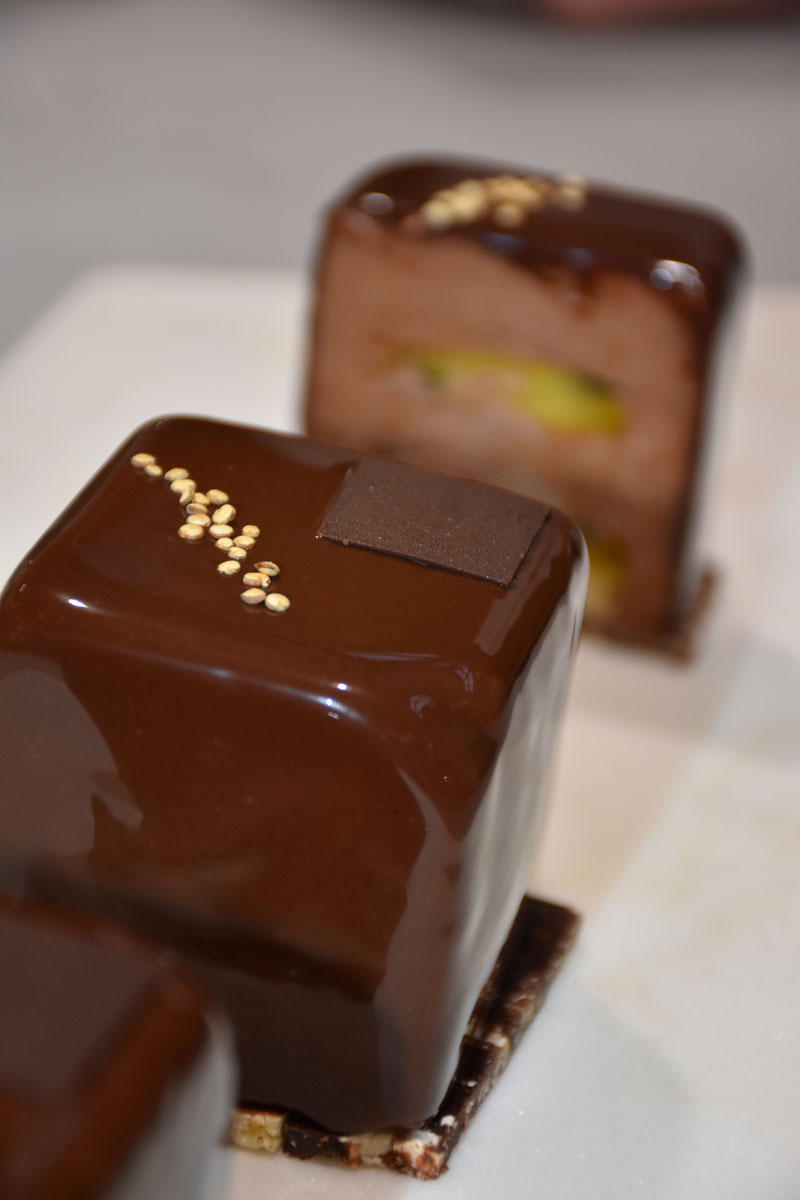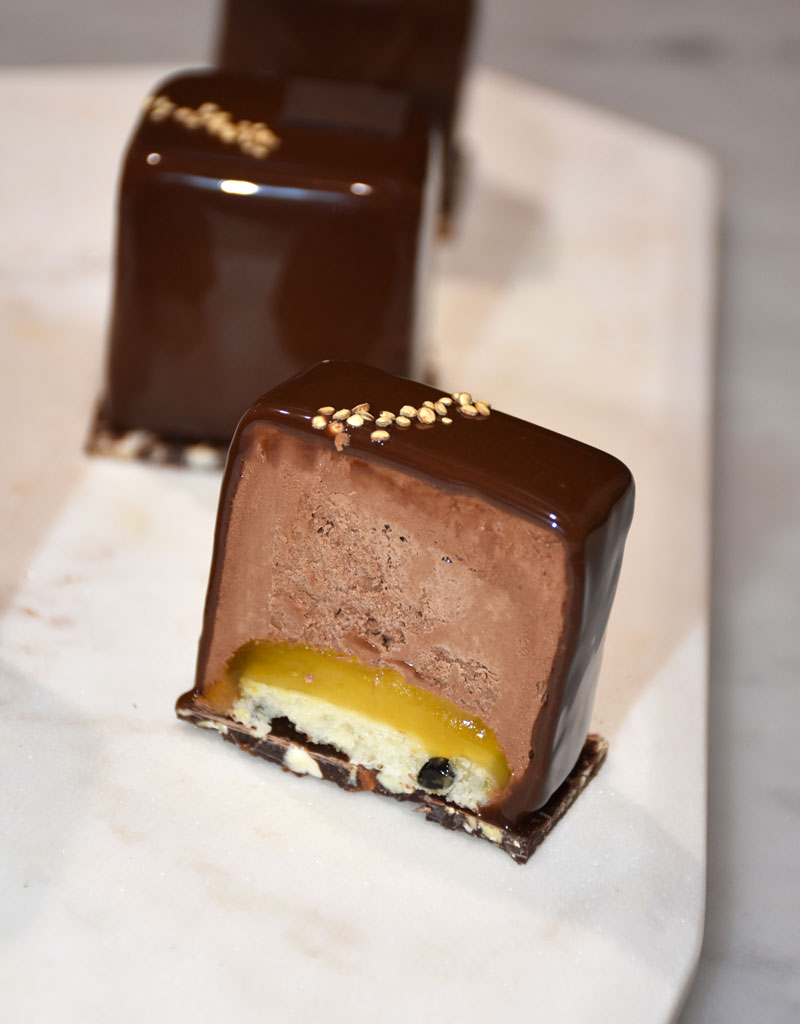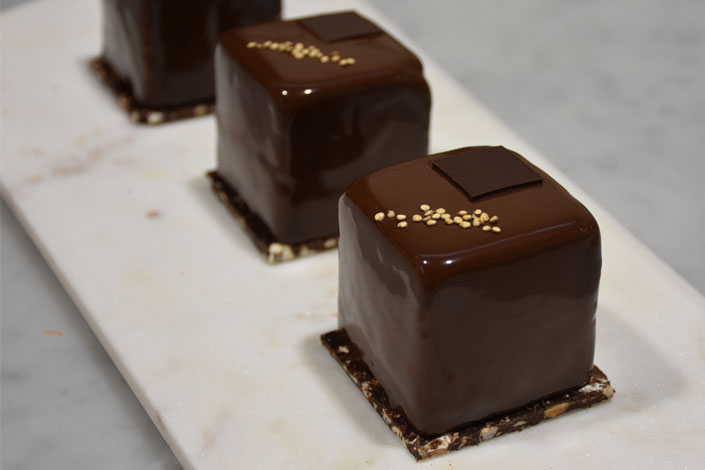 Working Method
Mousse
Place Belcolade Noir Organic 74 into a bowl and melt over a bain marine.
Heat the coconut cream. Do not allow it to boil.
Stir the heated cream into the melted chocolate to make a ganache.
Semi whip the Ambiante.
Fold small amounts of the Ambiante into the ganache. Use a whisk for the first few additions to achieve a nice emulsification and texture.
---
Base
Melt dark chocolate over water bath.
Add cool roasted nuts.
Between two sheets roll out the base to a thickness of 3mm.
Refrigerate and allow to set.
---
Mango filling
Spread Topfil Mango out onto a silicone mat with a thickness of 1cm.
Place in the blast chiller.
Cut desired size and use frozen.
---
Sponge
Mix milk and vinegar.
Cream margarine and sugar.
Add dry ingredients, then add the liquid.
Spread the mix out onto a silicone mat and bake at 180 degrees for 20 minutes.
---
Glaze
Melt dark chocolate, add warm glaze to chocolate and emulsify.
Mix cocoa powder with water and add to the above.
Warm up to 40 degrees and use a stick blender to smooth out the glaze.
---
Assembly
Fill mousse into moulds.
Push mango and sponge inserts into mousse.
Top off with some more mousse if required.
Flatten the top and place into a freezer.
---
Finishing
Once completely frozen, demould and glaze with pre-prepared glaze.
Place glazed mousse onto the roasted almond base.
Decorate with roasted quinoa and a small chocolate square.
---
About this recipe
Complexity level:
Claims
Vegan
Bavarois & mousses
Bio